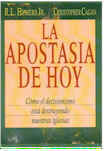 TODAY'S APOSTASY (LA APOSTASIA DE HOY) IS NOW AVAILABLE IN SPANISH. IT IS ALSO AVAILABLE IN ENGLISH. BOTH VERSIONS ARE $15.95! PHONE DR. HYMERS AT (818) 352-0452. THE SECOND EDITION OF TODAY'S APOSTASY IS NOW PUBLISHED WITH ALL ERRORS CORRECTED, IN MORE READABLE TYPE.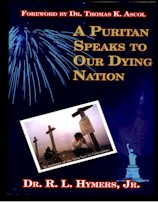 "DR. HYMERS IS TO BE PRAISED FOR PUBLISHING ONE OF BAXTER'S GREAT BOOKS IN MODERN, READABLE ENGLISH. BE SURE TO READ DR. HYMERS' OWN INTRODUCTION ABOUT CURRENT AMERICA, WHICH HE CALLS THE 'LAND OF THE LIVING DEAD.' ALSO, READ HIS AFTERWORD AT THE END OF THE BOOK. LIKE MANY OF THE PURITAN PREACHERS, DR. HYMERS PROCLAIMS HIS MESSAGE WITHOUT FEAR OR FAVOR." - DR. I.D.E. THOMAS. YOU CAN ORDER THIS BOOK BY PHONING (818) 352-0452, OR BY SENDING $15.95 AND ORDERING IT BY NAME. WRITE TO P.O. BOX 15308, LOS ANGELES, CA 90015.
NEW SERMONS POSTED EACH SATURDAY EVENING.
CLICK HERE FOR 2000 - 2021 SERMON MANUSCRIPTS IN ENGLISH. THE SERMONS ARE NOW IN TRADITIONAL CHINESE, SIMPLIFIED CHINESE, INDONESIAN, JAPANESE, KOREAN, BURMESE, TAGALOG(PHILIPPINES), KHMER(CAMBODIAN), HINDI, URDU, BENGALI, LAOTIAN, VIETNAMESE, HMONG, THAI, GERMAN, FRENCH, RUSSIAN, SPANISH, PORTUGUESE, ITALIAN, POLISH,
GREEK, LITHUANIAN, TELUGU, TAMIL, ARMENIAN, ARABIC, FARSI, MONGOLIAN,
HEBREW, CZECH, NEPALI, MARATHI, CREOLE(HAITI), SWAHILI, PUNJABI(India), PUNJABI(Pakistan), YIDDISH, KINYARWANDA, CHICHEWA, SINHALA, MALAYALAM, & ENGLISH.
NEW SERMONS ARE ADDED EACH WEEK. CLICK THE BUTTONS BELOW TO READ THEM.
SERMONS IN 46 LANGUAGES!
YOU MUST HAVE THE MICROSOFT "TRADITIONAL CHINESE LANGUAGE PACK" TO VIEW THE CHINESE, AND THE JAPANESE PACK AND THE KOREAN PACK TO VIEW THOSE LANGUAGES.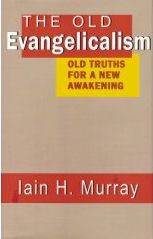 Click here for
Dr. Hymers' review
of Iain H. Murray's book,
CLICK HERE
to purchase it
---
TO ORDER BOOKS, TELEPHONE DR. HYMERS AT (818) 352-0452 OR WRITE TO HIM AT P.O. BOX 15308, LOS ANGELES, CA 90015, U. S. A.

Dr. Hymers does not receive any money from the sale of his books. All money we receive is put back into publishing and advertising new books.
---
Who is Dr. R. L. Hymers, Jr.?
R. L. Hymers, Jr. is a graduate of the California State University at Los Angeles (B.A.), Golden Gate Baptist Theological Seminary, Southern Baptist (M.Div.), San Francisco Theological Seminary, United Presbyterian (D.Min.) and Louisiana Baptist Theological Seminary, Baptist Bible Fellowship (Th.D.). He was awarded a Doctor of Literature degree (Litt.D.) by Louisiana Baptist University. He and his wife, Ileana, are the parents of two sons. Dr. Hymers worked with Southern Baptist churches for many years. He was a long-time member of the First Chinese Baptist Church of Los Angeles, when Dr. Timothy Lin was the pastor. He became a fundamentalist by reading the books and sermons of the late Dr. John R. Rice. Dr. Hymers is the founding pastor of the Baptist Tabernacle in the civic center of Los Angeles. Known for his strong stand for Biblical inerrancy and inner-city evangelism, he has been in the ministry for sixty-two years. He holds a Reformed position on conversion, and is a premillennial dispensationalist.
---
DON'T MISS DR. HYMERS' BOOK -
"A PURITAN SPEAKS TO OUR
DYING NATION."
YOU CAN ORDER It by phoning dr. hymers at (818) 352-0452 or by writing to him at p.o. box 15308, los angeles, ca 90015. please make checks out to dr. r. l. hymers, jr., and request the book by name. dr. e. robert jordan, founder of calvary baptist theological seminary, told dr. hymers, concerning this book, "you have written the most important book of the last twenty-five years." this book will change your entire ministry. dr. thomas k. ascol says, "god bless dr. hymers." dr. kenneth e. gillming says, "you must read this great book." The quickest way to order it is by telephoning (818) 352-0452. don't wait!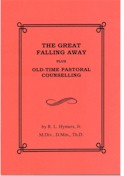 "The Great Falling Away - Plus Old-Time Pastoral Counseling" gives a summary of two larger books, "Preaching to a Dying Nation" and "Today's Apostasy." The major points of these two books are given in this condensed version. $4.95, 24 pages. Phone (818) 352-0452 to order, or write to P.O. Box 15308, Los Angeles, CA 90015.
click here to read
Ruckmanism Exposed
free of charge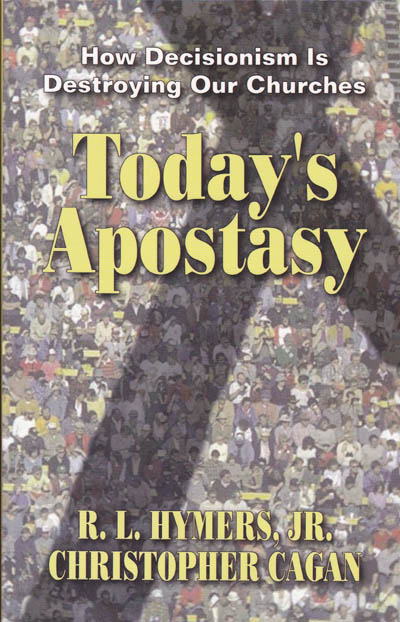 click here to read this
book free of charge on
your computer


CLICK HERE TO READ
THIS BOOK FOR FREE.
TO PURCHASE THE BOOK
SEND $15.95 TO P.O. BOX
15308, LOS ANGELES, CA
90015. BE SURE TO TELL
US WHAT BOOK YOU
WANT.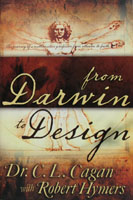 "From Darwin to Design" tells how Dr. Cagan, a staunch atheist, began realizing that the universe is too complex to point to anything but Intelligent Design. "YOU WON'T BE ABLE TO PUT IT DOWN!" - D. JAMES KENNEDY, Ph.D. ORDER YOUR COPY NOW AT AMAZON.COM (click here).


Dr. Hymers' book "The Church That Will Be Left Behind" is in many ways the most hard hitting book he has ever written. Will you be left behind? You can order this book by telephone. It is $15.95. Order it by phoning (818) 352-0452, or send $15.95 and order it by name. Write to P.O. Box 15308, Los Angeles, CA 90015.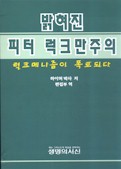 THIS IS DR. HYMERS'
BOOK "RUCKMANISM EXPOSED" IN KOREAN, TRANSLATED AND
PRINTED IN SEOUL,
KOREA. PLEASE SEND
$15.00 AND REQUEST THIS KOREAN TRANSLATION.
it is a 'must' for every pastor." Send $15.95 and request the book by name.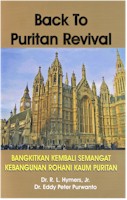 "Back to Puritan Revival" was written by Dr. Hymers with Dr. Eddy Peter Purwanto of Indonesia. The book is in Indonesian. Indonesia is the fifth largest nation on earth. This is Dr. Hymers' 15th book. Order it for only $9.95 by phoning (818)352-0452 or send a check and request it by name to P.O. Box 15308, Los Angeles, CA 90015.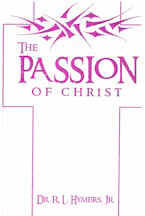 DR. HYMERS' NEWEST BOOK GIVES A FULL BIBLICAL EXPLANATION
OF THE PASSION OF CHRIST. "A DEEPLY DEVOTIONAL BOOK," DR. C. L. CAGAN. YOU CAN ORDER THIS BOOK BY SENDING $15.00 AND REQUESTING IT BY NAME, OR YOU CAN ORDER IT
BY TELEPHONE AT
(818) 352-0452.
---
This little book gives our basic message against "decisionism." It explains how Charles G. Finney ruined evangelism and how this can be remedied in the local church. It gives our basic message in the form of small, quick to read, booklet. Send $4.95 and request it by name.